I forget things. My reminder on how to get eduroam wireless to work at UAF in various operating systems.
OSX Eduroam
1) Head over to nah.alaska.edu/eduroam
2) Login and download the profile
3) Install profile
4) Switch to eduroam wireless and be happy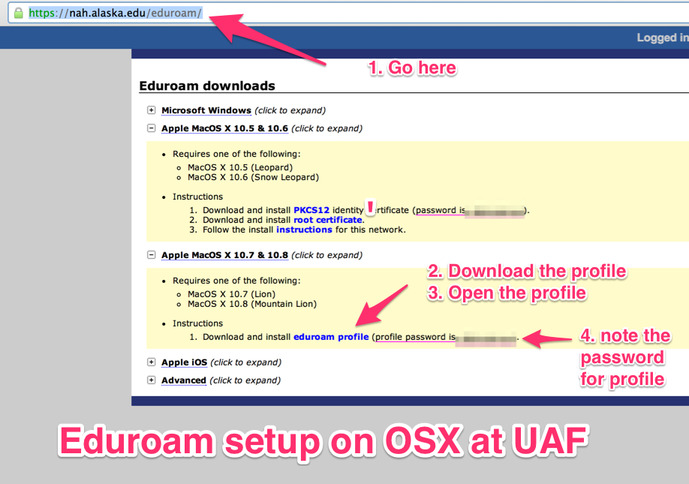 linux
I dunno yet. Check out Orion's post on the subject on the subject for now.